I've been looking at a lot of bedding lately because I feel like ours is really lacking! Here are some that I love.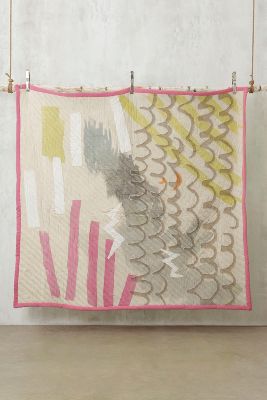 3. Waves Quilt from
Anthropologie
(only $998! whoa... with two doggies, I don't think I'd be okay with that)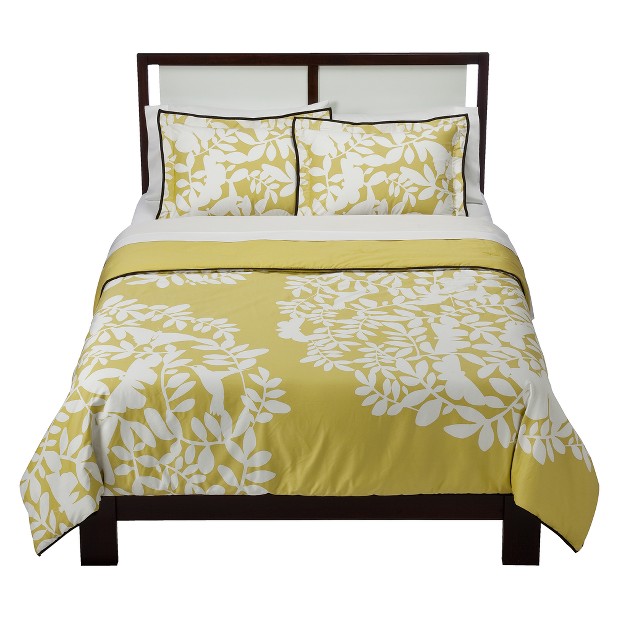 5. Yellow Foliage Bedding from
Target
Wow, I'm definitely drawn to the stripes and yellows. I think it's because I always try to look for something that is somewhat gender-neutral. I can be pretty girly, but Tyson definitely isn't fond of the super girly (e.g., pink) decor. I keep telling him that I'm going to do something big and bold and pink in our house, it's the one color that you can't find anywhere except for my closet and even there it's sparse. ;)
Links:
1.
Heidi
, over at
Home by Heidi
, has some great tips for making your bed worthy to be in a magazine.